From the Field, New Arrivals, Resources for Roasters
Monday, July 6, 2020
The Best New Coffee Region You've Never Heard Of
"There aren't a lot of truly novel experiences left, even in the coffee world," says Carl Sara, Director of Sucafina China. "But for most people, tasting specialty coffee from the Yunnan region of China is a wholly new experience. I've worked in coffee for over 20 years, and in all that time, I've had only a few cuppings that included coffees from Yunnan."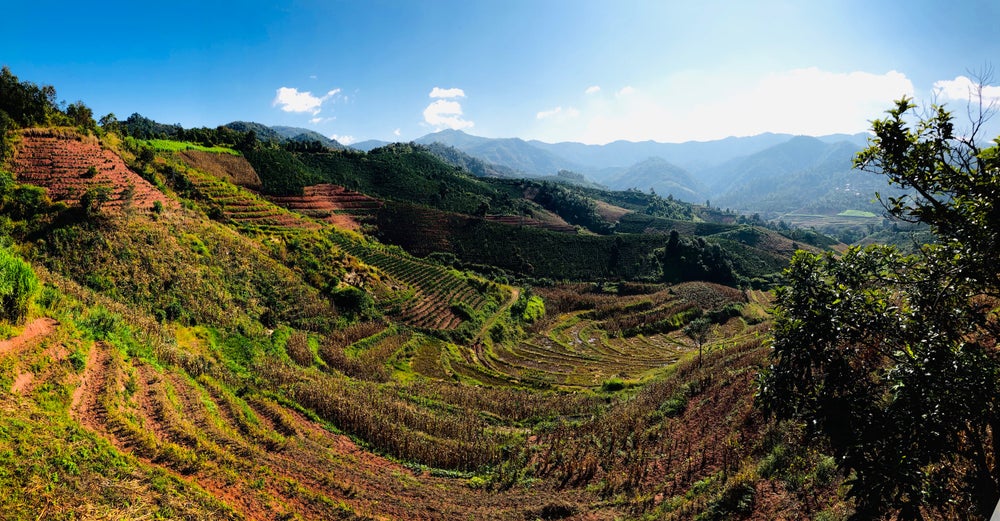 While coffees from Yunnan may be relatively new to the specialty coffee scene, they fit smoothly into many roasters' coffee programs. "Yunnan coffees are really solid coffees that can generally be substituted for popular washed milds from Central America," Carl says. Producers from the region cultivate Fully washed coffees in volume, generally in the 80 to 83 SCA cup score range, that are reliable and affordable. Plus they are available at convenient times of the year, successfully 'bridging the gap' between harvest seasons for other regions.
Carl emphasizes that while consistent, reliable taste is one of the biggest draws of Yunnan, it's not the only one. "One of the strengths of coffee in the region is that farmers generally have multiple income streams, even on smaller farms," he said. Most farms also grow tea — a major crop in Yunnan — corn and various other cash and sustenance crops. "Most producers have alternative income streams that help them weather low prices," Carl explains. Thanks to this income diversity, farmers in Yunnan are less likely to abandon their coffee trees—or to be unable to afford important upkeep—than farmers in regions where coffee is their main, or only, crop. Carl projects that coffee production in Yunnan will continue to increase in size and quality in the coming years as intercropping and diverse incomes allows producers more financial stability. While this flexibility may allow them to weather bad years, ";ow prices are still tough for Yunnan producers," Carl says. "We want to ensure our producers have a maximum income yield from their hard work with coffee."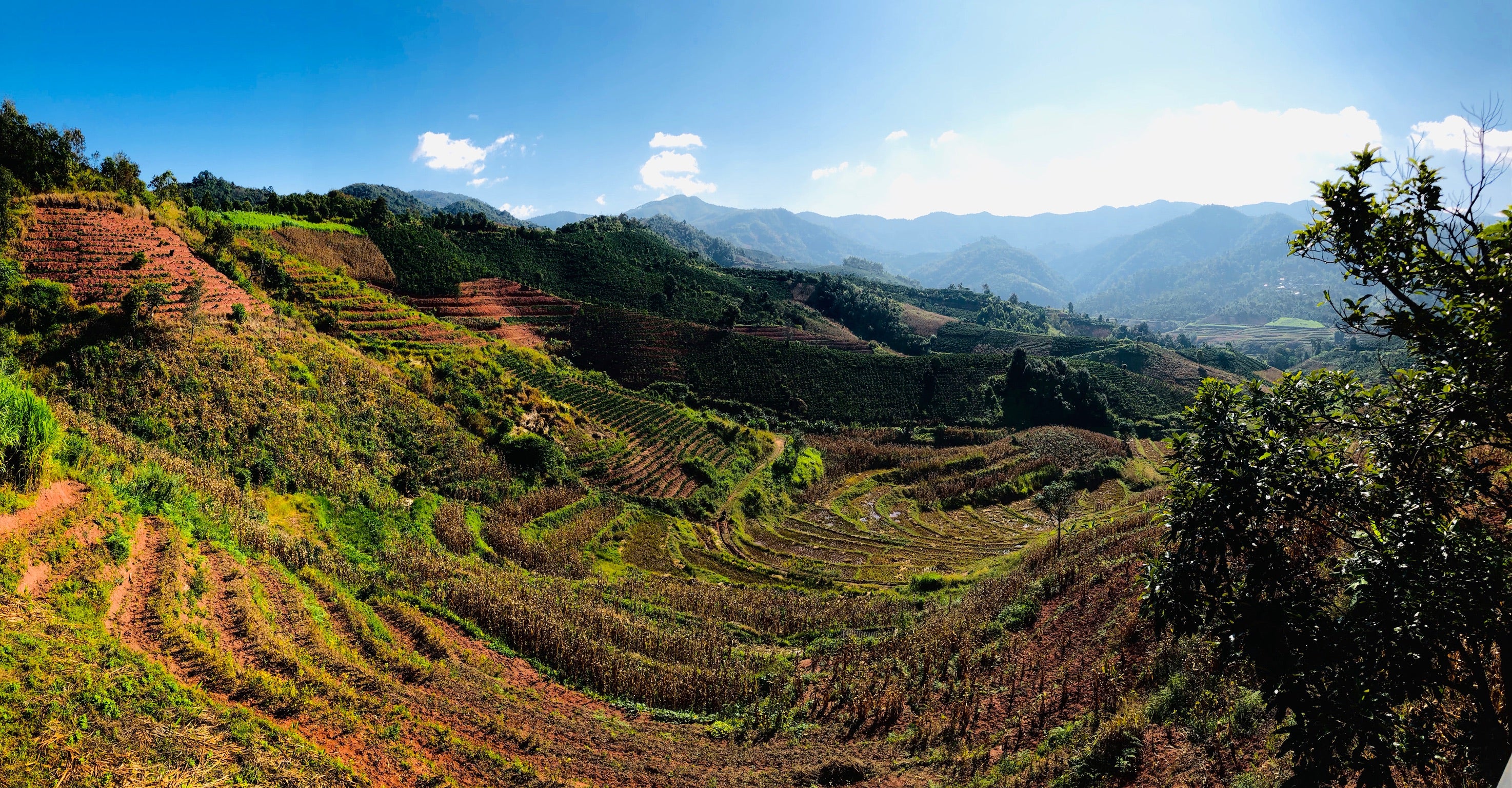 Sucafina China's operations are still pretty new, but, even in one season, Carl can already see the impact our young operations have made, and he's begun planning for future projects. "We are targeting our work at origin to focus on delivering consistent qualities and profiles," Carl explains. Whereas most coffee in Yunnan is purchased based on defect count, Sucafina China is also using cup score and profile to determine buying practices and is using those specifications to create better, more consistent blends.
One of the first things Sucafina did in China was establish and staff a full Quality Control (QC) lab. "QC is especially relevant because China does not currently have a national standard for coffee quality," Carl explains. And thanks to Sucafina's global reach, we are perfectly positioned to help farmers improve coffee quality. "Our strong origin networks make it easy to bring in experts who can share their knowledge of coffee production in similar climates with local producers." Thanks to Sucafina's strong operations in East Africa, Carl and his team are already planning to bring team members from East Africa who specialize in wet mills to spend a season working with key partners and wet mills in Yunnan. Carl notes that "Sucafina is using its global network to help translate market trends into realized opportunities for Yunnan producers as important contributors to sourcing smarter for roasters."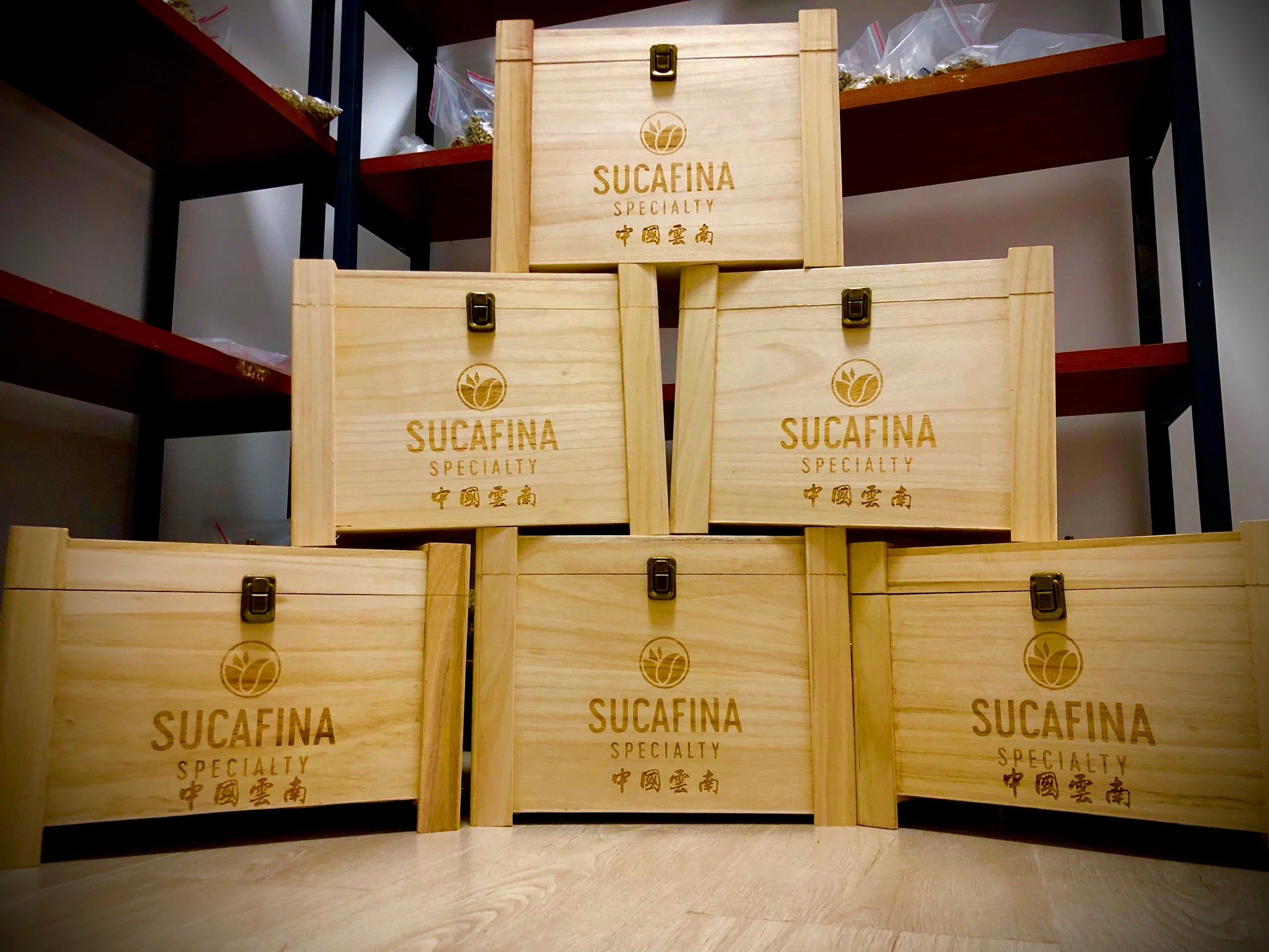 Another benefit to establishing operations in Yunnan is the Chinese government's focus on investing in farmers as well. Carl said he's noticed an impressive number of recently paved roads that are intended to make it easier for farmers to get their coffee to market. Phone and internet data are also especially fast for Yunnan's remoteness and farmers have increasing access to funding to build new houses, invest in their farms and more. In sum, with its reliable, affordable washed milds, Yunnan represents an ideal opportunity for roasters looking to add interesting new coffees to their line-up.