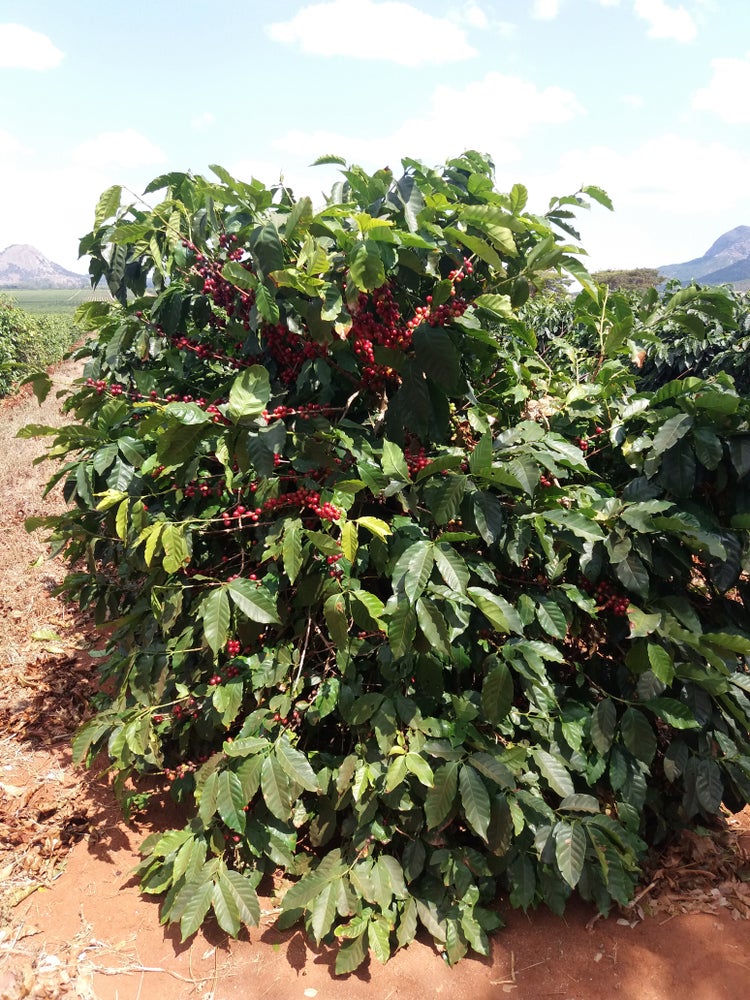 Malawi
Coffee production in Malawi remains low. But what it lacks in quantity, it makes up for in quality. The landlocked country produces some lovely lots.
Details
Place In World Production:

#46

Average Annual Production:

16,000 (in 60kg bags)

Common Arabica Varieties:

Agaro, Geisha, Catimor, Mundo Novo, Caturra

Key Regions:

Chitipa | Rumphi | Viphya | Nkhata Bay Highlands | South East Mzimba | Ntchisi East

Harvest Months:

April - October
Coffee was first introduced to British-held Malawi by missionaries during the 1880s. During this time, commercial growing areas were mainly concentrated in Thyolo and Mulanje, in the South. Unlike in other East African colonies, coffee never quite took off in Malawi. Various factors, including the success of tobacco farming in the country, prevented the crop from becoming the mainstay that it was in its neighbours to the North, Tanzania and Kenya. It wasn't until much later, post-independence, that the potential was seen.
Even today, coffee production in Malawi remains low. But what it lacks in quantity, it makes up for in quality. The landlocked country produces some lovely lots. Malawi neighbours Mozambique to its east and south, Zambia to its west and Tanzania to its north. The Mulanje Massif runs through the south of the country, which provides the river network with most of its water. Another important water source is Lake Malawi. In all, the country has all it needs to produce some exceptional coffee.
Coffee production in Malawi today relies on a small network of coffee cooperatives and 5 large estates, which are located primarily in the south. Most estates cultivate tea, macadamia and tobacco as their major crops and produce smaller volumes of coffee. Nonetheless, the estate sector in total produces around 2/3 of the annual national coffee volume (1,500 MT). Of the estates, Sable Farms is the main producer and exporter of washed Arabica coffee.
Currently, between 3,000 to 4,000 smallholder coffee farmers are responsible for the remaining 1/3 of production. These farmers are organized into 6 Cooperatives in different regions of Malawi: Misuku Hills, Phoka Hills, Viphya North, Nkhatabay Highlands, South East Mzimba, Ntchisi East. This sector produces between 350 to 450 MT of coffee annually. Together, in 1999 the cooperatives formed Mzuzu Coffee Planters Cooperative Union. Farmers export their coffee themselves or sell their coffee through the Mzuzu Cooperative Union.
Under the small holder's sector, more cooperatives can be promoted in order to cover new districts in Malawi. It is estimated that around 10,000 to 20,000 hectares could be developed. Currently the country only produces 1,500 metric tons of coffee per year but this could significantly increase if further investments are made into the coffee growing industry.
Malawi's climate is subtropical with two rainy seasons between October - November and May - June. Harvest typically takes place from April to October with harvesting peaks varying from region to region.
The biggest challenge for the national coffee sector remains the poor infrastructure and aging rootstock with low resistance to diseases. Thriving estates like the Sable Farms are an important economic force for the region, setting an example for the country's potential in coffee production. However, great potential lies within the smallholder population as well.
Recent pilot projects in Malawi have often focused on increasing sustainability of smallholder coffee farms. These projects include using organic fertilizers such as manure, utilizing nitrogen fixing plants (such a beans) to improve soil health and fertility and inter-cropping banana grasses to provide shade for coffee trees and fodder for animals.