From the Field, New Arrivals
Monday, March 28, 2022
New Kenyan Coffees: A Photostory
Sofie Nys (Sustainable Purchasing Manager for Sucafina Europe) and Danna Wasserman (Trader, Q Grader) recently traveled to Kenya to taste new crop coffees and visit farms in our supply chain. We're excited to share their experience through a special photostory that documents their travels and some of the new coffees coming to your region.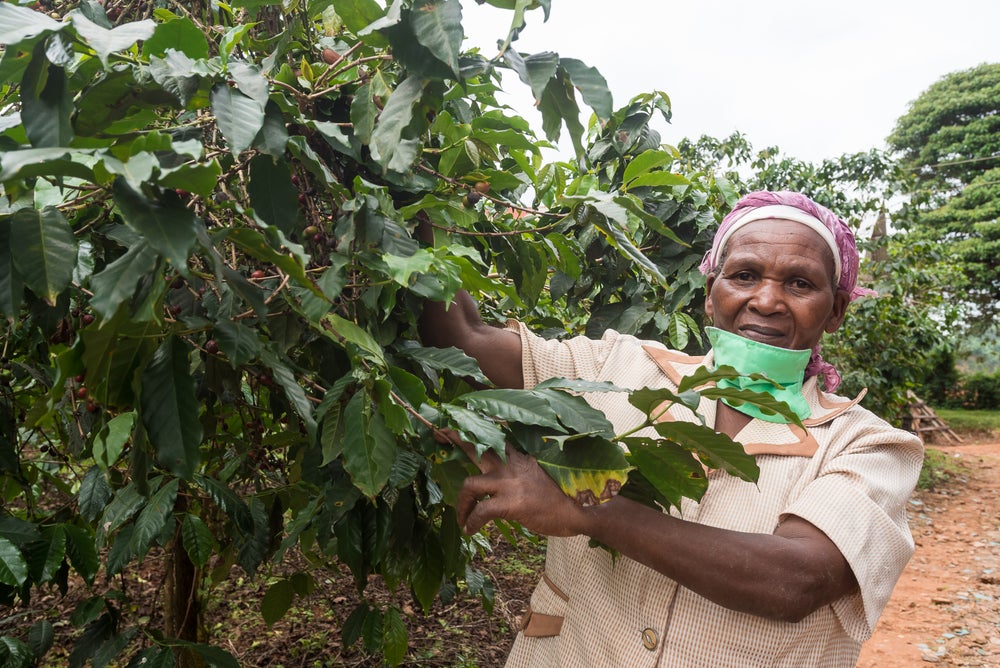 This year has been difficult for farmers because the usual distinction between first and second harvest is shrinking. "Trees carry green cherries, pinheads and flowers all at the same time, making it very difficult for growers to decide whether they need to fertilize or prune. The climate is changing and coffee producers cannot rely on the same rainfall patterns that the generations before them did," Sofie says.
While climate changes are affecting harvest size since farmers need to decide when to fertilize and prune, we are still seeing high-quality on the coffees that are being harvested. "We cupped through a ton of beautiful lots and made some exciting selections for our inventory," Danna says.
These changes and their effects on farmers emphasize the importance of supporting our farming partners through agronomic extension work and more. Sucafina Kenya (Kenyacof/Kahawa Bora) is doing excellent work with farmers in our supply chain. They support farmers through soil testing, agronomic advice and more. Kahawa Bora Dry Mill is helping small estate farmers and cooperatives to maintain traceability through dry milling and enabling them to market their coffee under their own names. This, in turn, results in higher premiums for farmers and quality-focused cooperatives.
Here are our top picks for this year. In addition to these picks, we have a whole host of microlots that will wow your tastebuds. We don't think they'll stick around for long, so reach out to your trader to book today!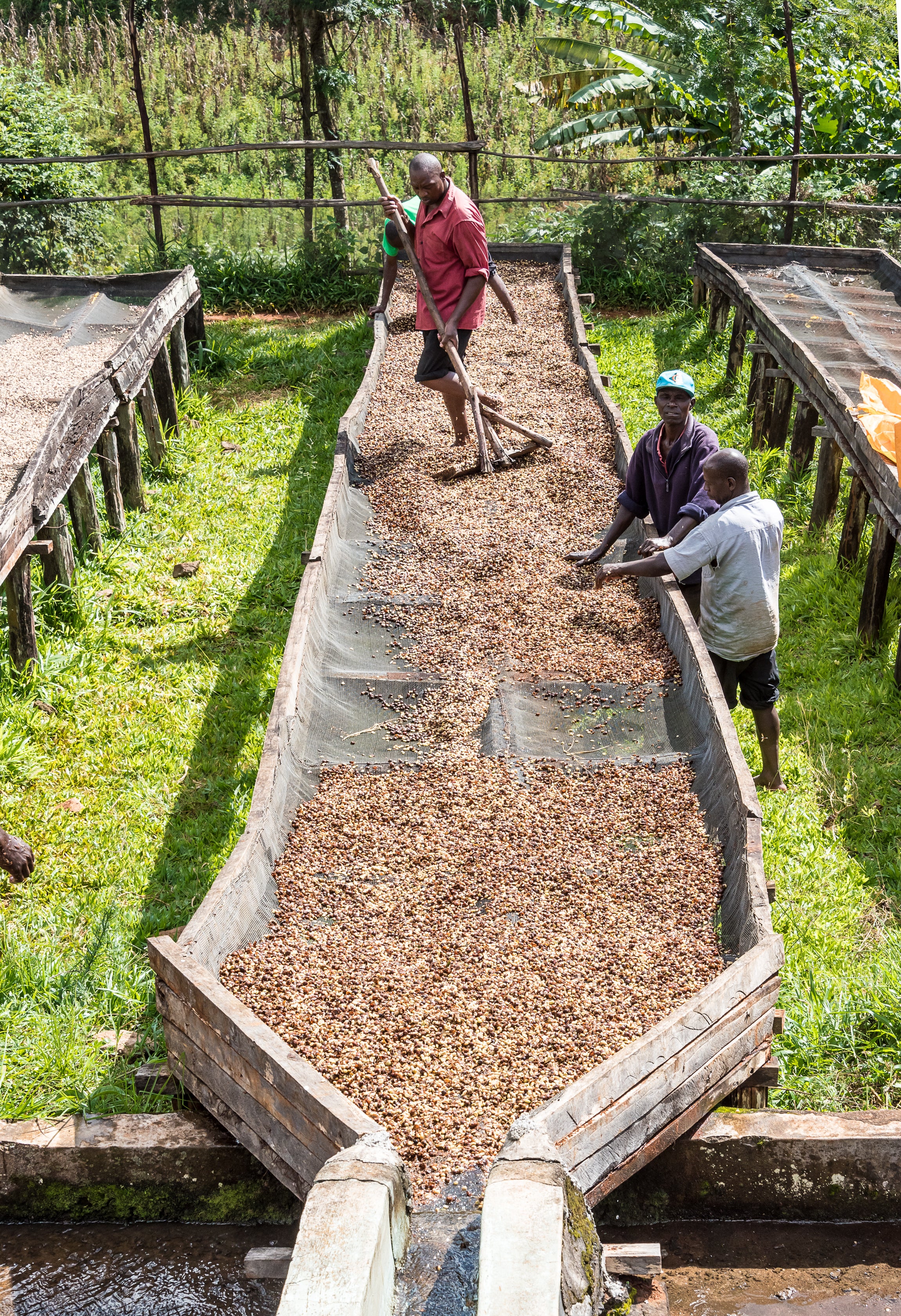 Staff rake drying parchment to ensure even drying.
Available in EMEA, APAC and NA
Fully washed | Chamomile | Vanilla | Berries
"The cooperative behind this coffee in Murang'a has excellent consistency in their flavor profile year on year. It speaks to their high-quality standards and superb quality control."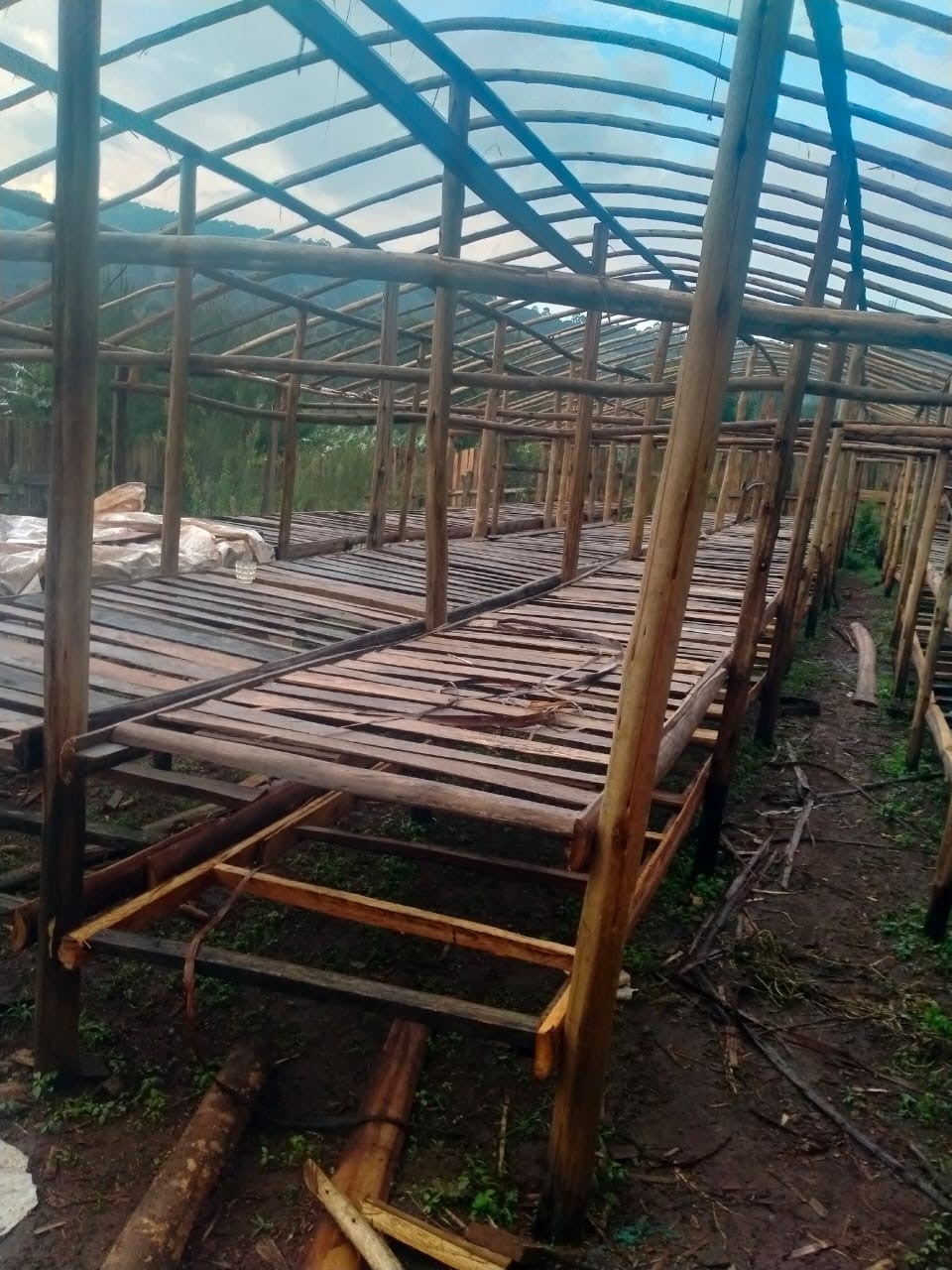 The drying setup at Limwe.
Limwe AA
Available in EMEA
Fully washed | Black currant | Berries
"A new addition to our list this year from the Sucafina Kenya supply chain. Hands down one of Sofie's top 3 coffees in the European selection this year. The typical Kenyan flavor notes with a juicy berry bouquet coupled with an intense layered acidity and succulent body – but with a floral spicy twist."
Green cherry ripening on a tree.
Available in APAC
Fully washed | Black currant | Raspberry
"Mukunga Estate sits near the Aberdare forest, a scenic, old forest with slopes and highlands well known as a specialty coffee-producing area."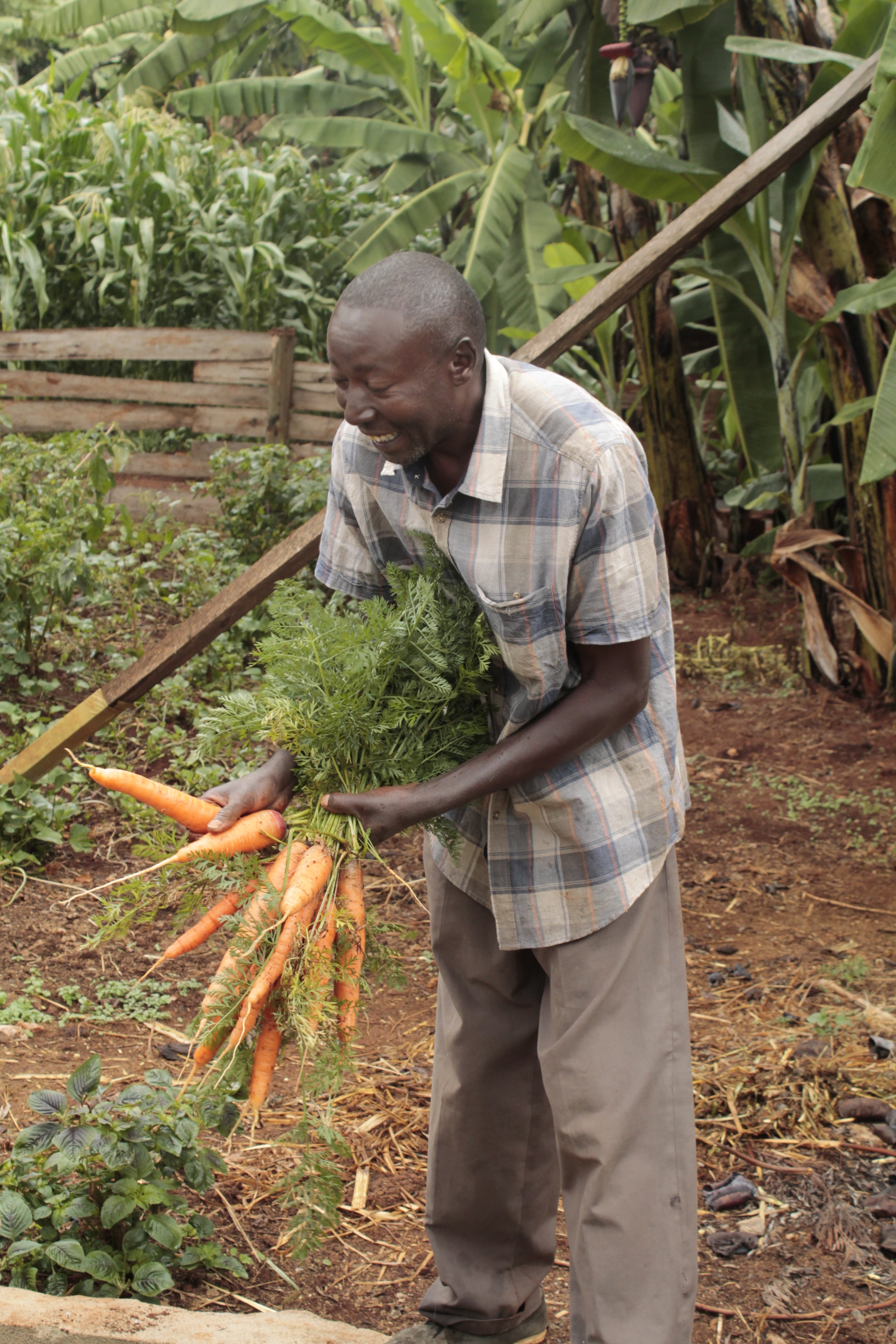 The estate owner shows off his ripe carrots and other intercropped subsistence crops.
Available in NA
Fully washed | Chocolate | Sweet finish | Full-bodied
"This small estate is owned by two brothers who are clearly invested in their farm. They invest a lot of their time and money into improving their farm and they're ahead of the curve. They purchased a biodigester in the late 1990s and have been using it to fuel their home, fertilize their trees and reduce their carbon footprint. They're an estate to watch!"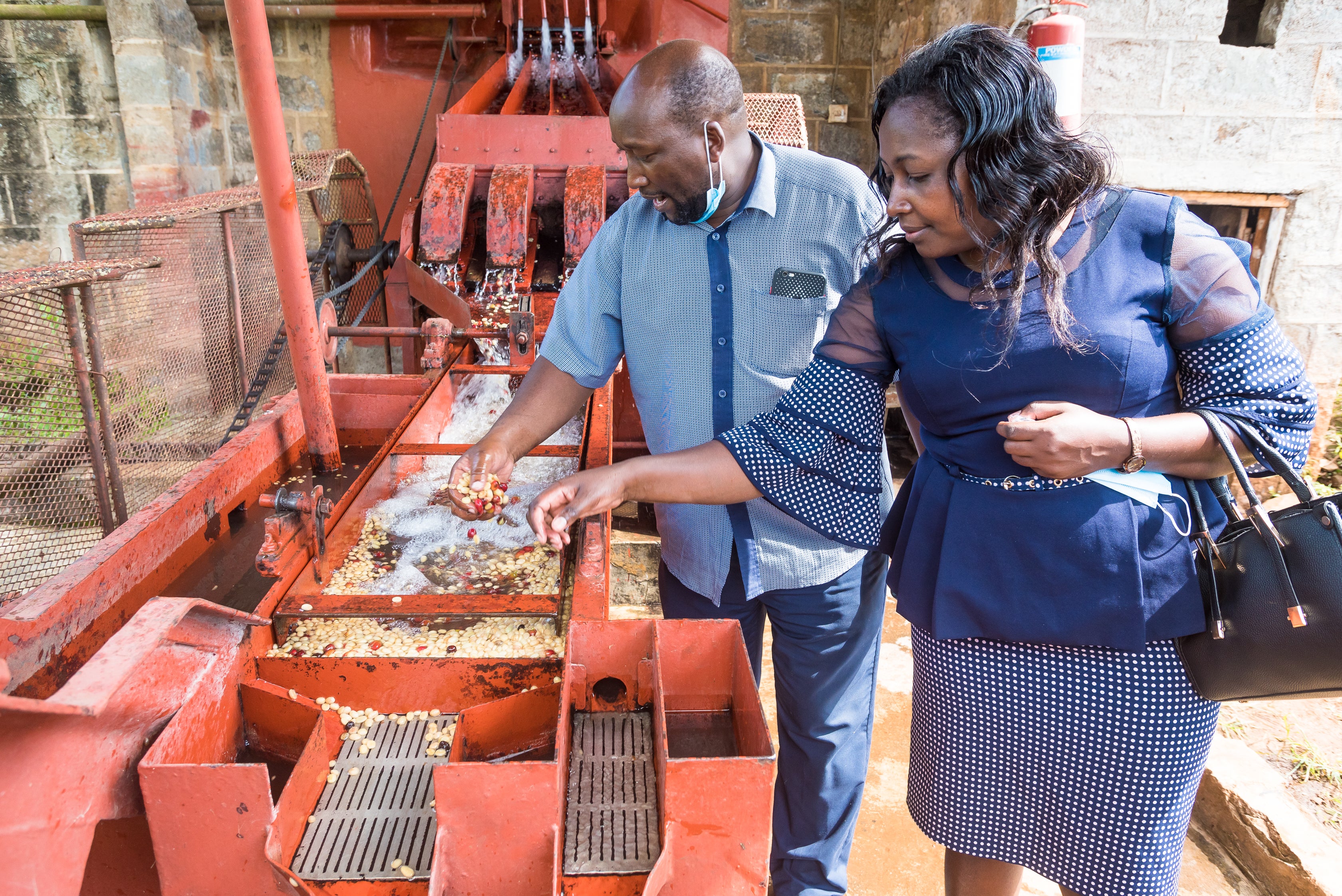 The pulper working at Kiangundo.
Available EMEA
Fully washed | Blood orange | Black tea | Berries
"Quality coming from this factory is just as dazzling. We cupped AB and PB lots from this factory which is part of the Kiama FCS in Nyeri, just like the neighboring Ichuga factory. There surely is something special in the air at Karatina town in Nyeri."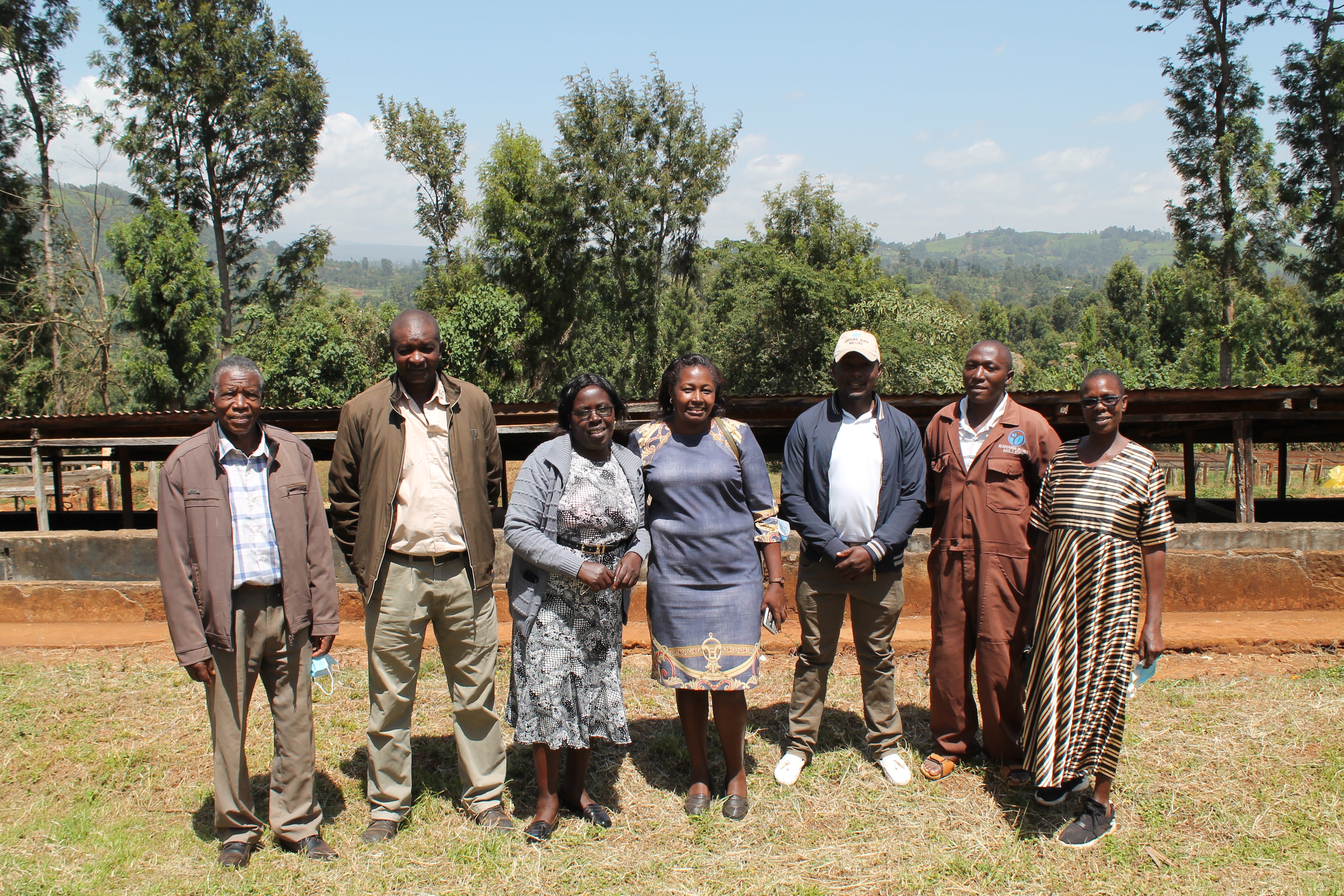 The cooperative board, factory manager, clerk and washing station operator pose for a picture.
Available in EMEA, NA and APAC
Fully washed | Floral | Honey | Lime
"Kiama Farmers' Cooperative Society has done an amazing job mobilizing their farmers through text messaging. They send farming advice, crop recommendations and general communications through text and serve their farmers really well."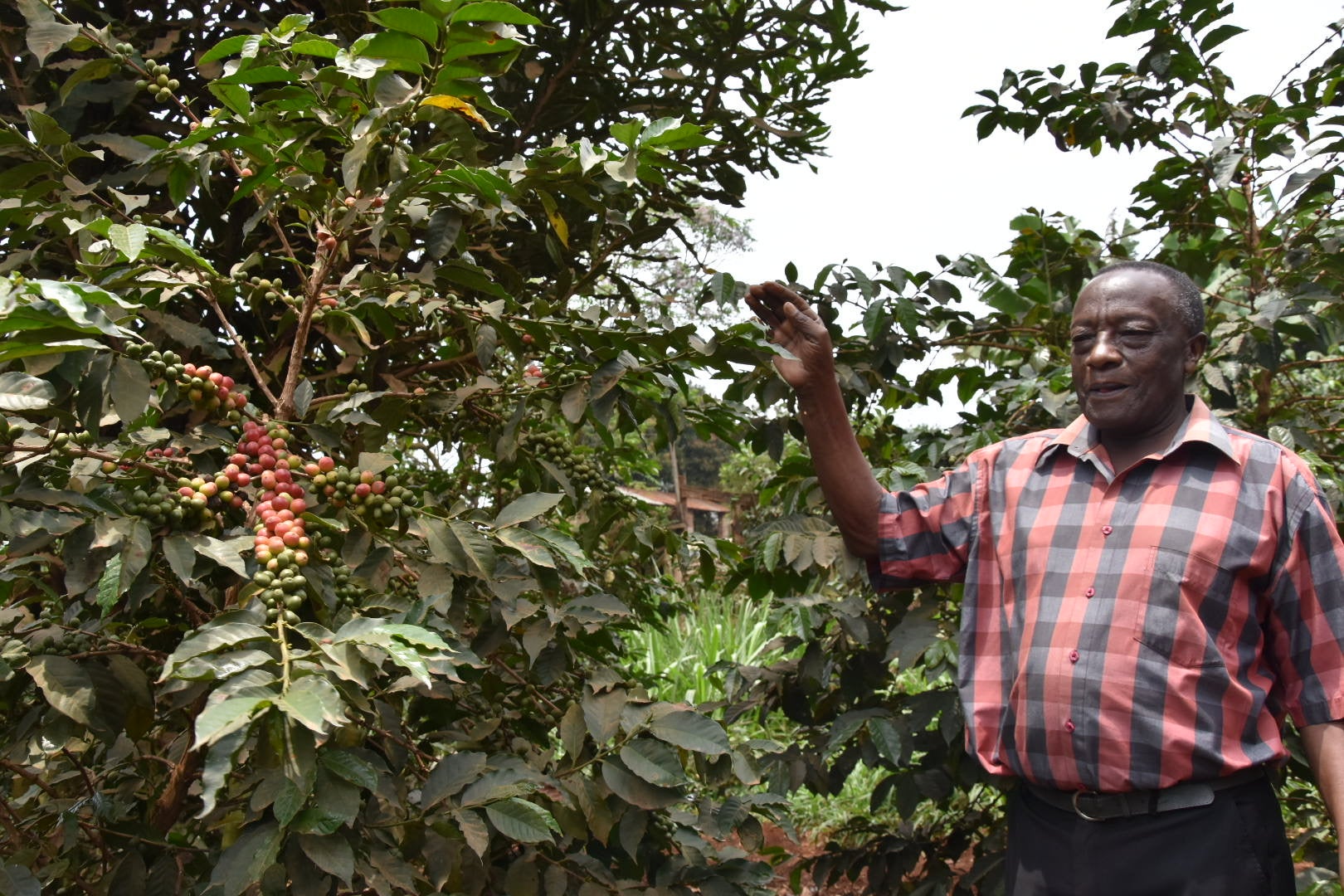 The owner alongside ripening cherry.
Available in EMEA
Fully washed | Nectarine | Blackberry | Anise
"The husband and wife team behind Docha Estate manage their farm really well. They are consistently investing in improving their quality and it shows in the coffee."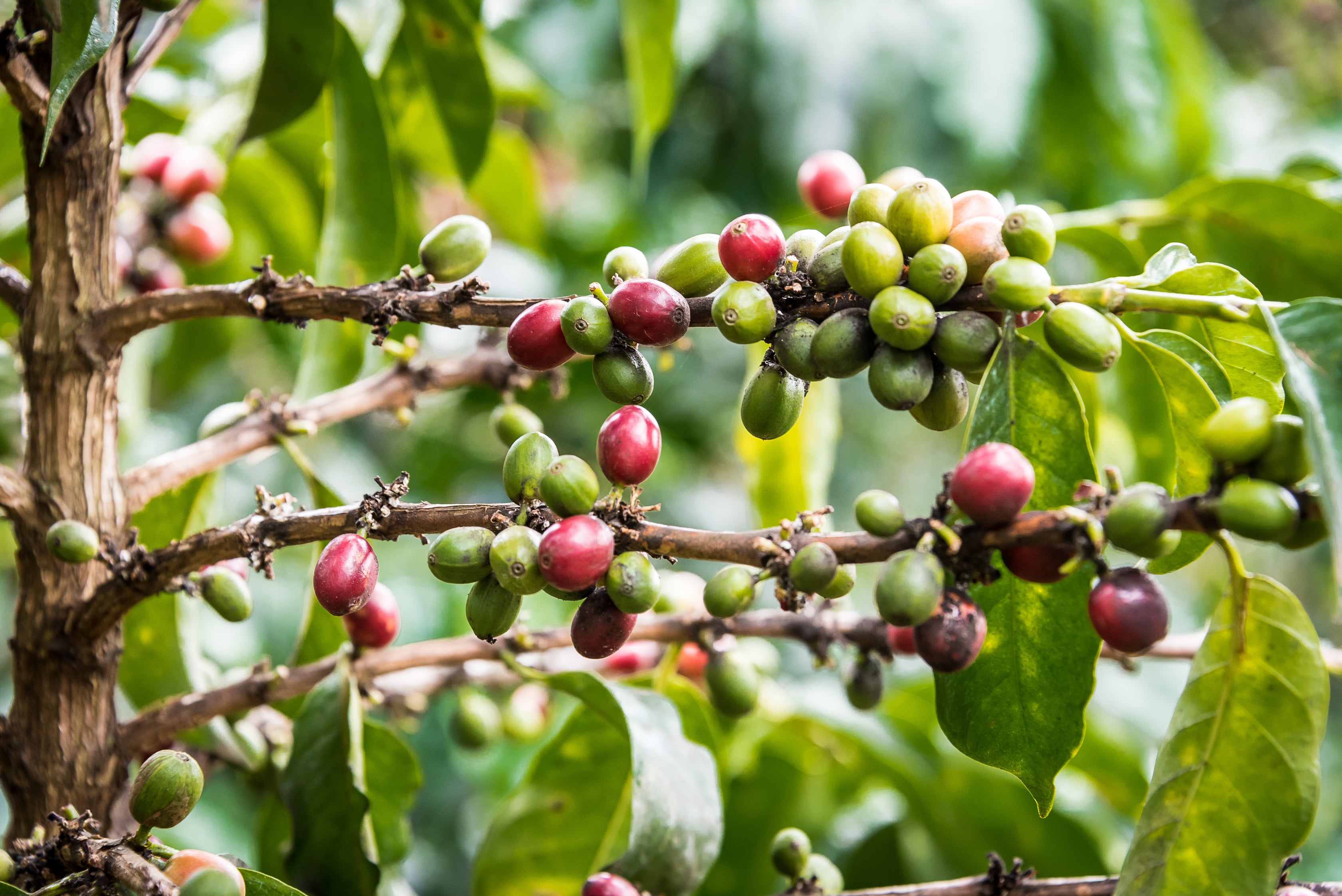 Cherry ripens on the tree.
Kahunyo AA & AB
Available in EMEA
Fully washed | Acacia honey | Black currant | Berries
"Another double wammy from the Kahunyo factory in Kiambu county with AA and AB grades coming to Antwerp and UK. Not to miss if you are looking for that syrupy blackcurrant experience."
Do contact your trader to book these (and other) amazing lots now, but be prepared to be patient after! Great coffees are coming but shipping is still unpredictable. In many cases, samples may only be available upon arrival.