From the Field, News
Monday, March 28, 2022
Meet Wycliffe
This installment of People of Sucafina, we're getting excited about incoming Kenyan coffees and speaking with Wycliffe O. Murwayi, Managing Director of Sucastainability Kenya Ltd., and his work with farmers in our supply chain in Kenya.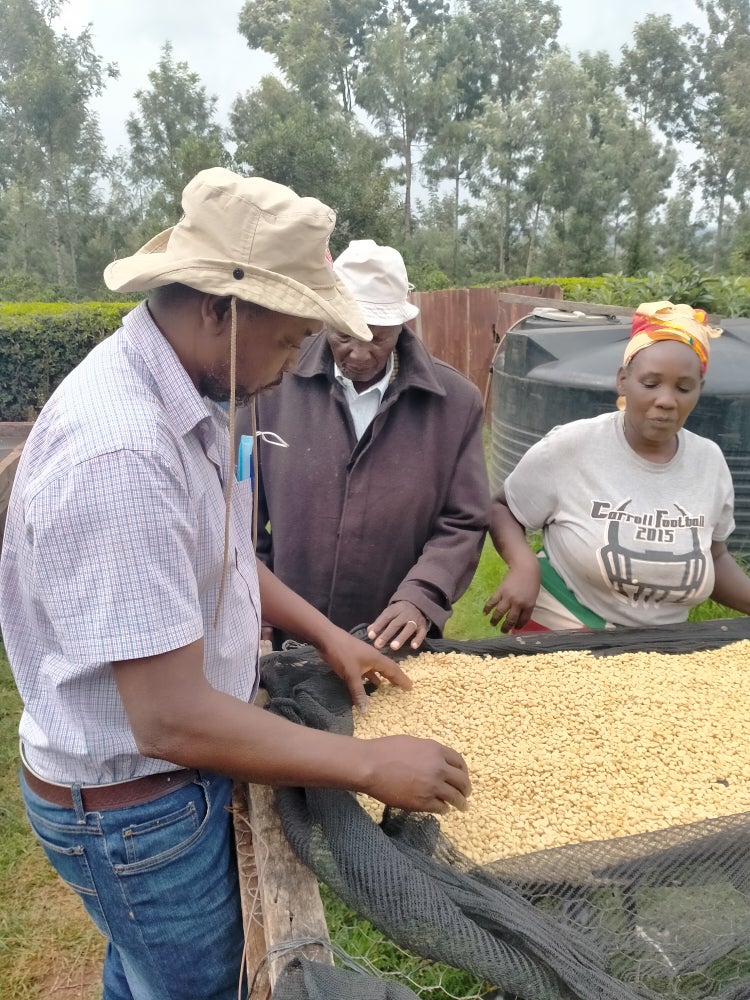 How did you get into coffee?
I have been working in coffee in one role or another now for 30 years. I studied Horticulture in College. The college was situated in a coffee-growing area and all around were coffee farms. Upon graduation, I walked on to one of the farms and asked for employment. I was hired as a trainee farm manager and after 1 year I was confirmed as an estate manager.
What are your main jobs?
My main task is to recruit farmers into the Sucafina supply chain in Kenya. This involves finding a market for their coffee. In order to keep the farmers in the supply chain, they need to see good returns on their efforts. So, we try and increase their returns by improving the yields and quality of their coffee. In addition, we try to impact their whole livelihoods through other aspects they may be interested in, such as helping them access livestock, electricity or renewable energy such as biodigesters (LINK).
What inspires you?
I am inspired by seeing the changes my efforts bring. Happy farmers, happy roasters, motivated colleagues and a growing market share for my company all bring me joy and inspiration to continue doing my job.
What else should we know about you?
My hobby is golf. One of my most influential experiences in coffee is walking the jungles of South Sudan looking for wild coffee varieties. We then harvested and processed these varieties. I hear that, as a result of this effort, South Sudan now has a growing coffee export sector.
Wycliffe is involved firsthand working with farmers in Sucafina's supply chain in Kenya. Coffees from Kenya are arriving soon. Want to learn more about incoming coffees? Check out our new photostory about our favorite coffees from a recent visit. Reach out to your trader now to sample and book coffees.