From the Field, News
Monday, July 25, 2022
New Organic Supply Chains in PNG
Two new supply chains in Papua New Guinea (PNG) are now Organic certified!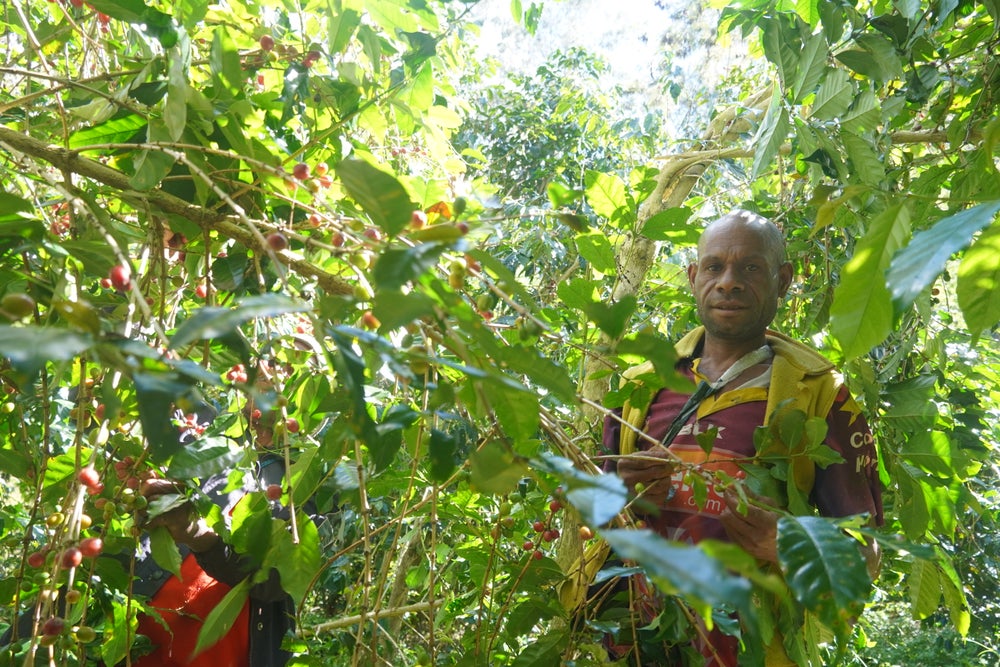 A significant portion of smallholder coffee farmers in PNG are organic-by-default, but this Organic certification helps them access new markets and receive a premium for their coffee, all while assuring consumers that their coffees are produced in line with Organic standards.
"We're helping farmers connect to global clients and put their coffees and Sucafina PNG on the map," says Delma Farokave, Sustainability Manager for Sucafina PNG. Now that their coffees are certified Organic, farmers can benefit from the price premium for Organic coffees. "Certification is the first building block to creating impact across the supply chain. It's also the first stepping stone to truly adding value and leaving this planet better than when we found it," Delma says.
These supply chains are located in Morobe Province and Eastern Highlands Province. We selected these supply chains because we have an established connection with these farmers and a history of consistent supply and demand.
Interested in sourcing Organic coffees through this new supply chain? Get in touch with your trader now to start booking Organic PNG lots.