From the Field, News, New Arrivals
Monday, May 15, 2023
Addressing Labor Shortages in Central America
The harvest in Central America (CAM) is completed and coffees are beginning to ship. From labor shortages to coffee leaf rust (CLR), there's a lot happening that's impacting coffee production in CAM. We spoke with some of our CAM buyers about the insights they gained through their travels and what the key takeaways are for roasters looking to source CAM coffees.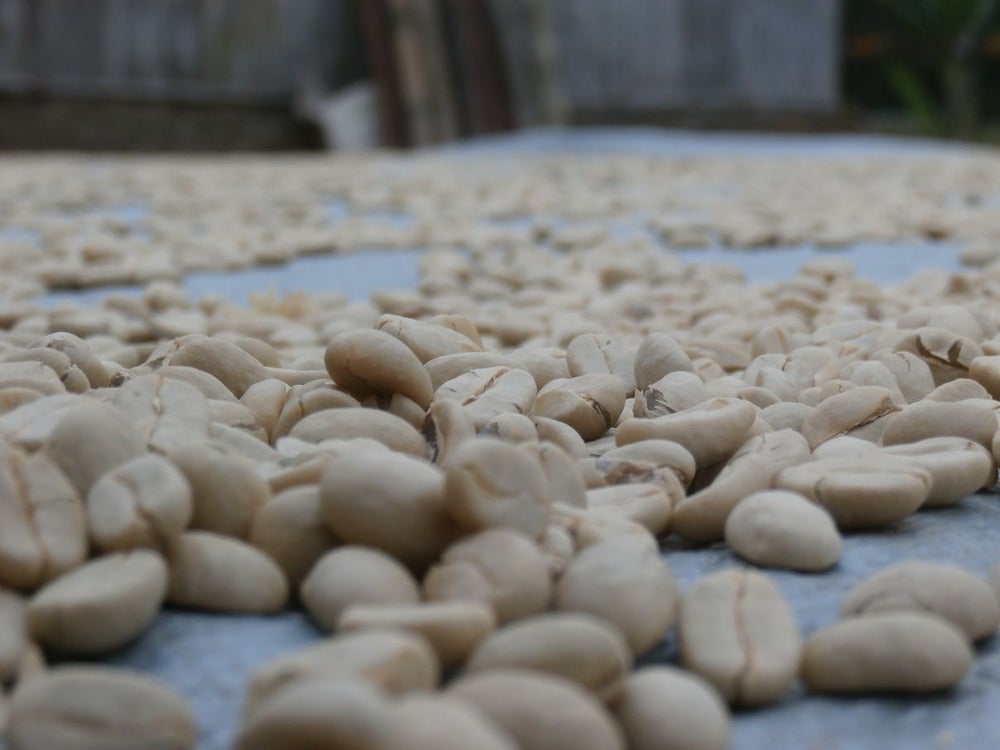 Harvest Recap
Overall, "quality has been really good this year," says Felice Chay, Latin America Origination Coordinator for Sucafina NA. The region experienced ideal weather conditions for growing dense cherry and processing coffee on time.
Crop sizes were also quite a bit bigger than last year. This was especially good news for Honduras, which had a smaller-than-expected 2021/2022 harvest. Nicaragua's crop was slightly smaller than last year, but quality expectations remain strong for all regions.
In Guatemala, the harvest was about a month later than expected and prices remained high in comparison to other countries, says Maria Barquin, Green Coffee Merchant for Sucafina Specialty NV.
Addressing Labor Shortage Issues
One of the biggest topics on everyone's minds is labor. While labor has been a topic of concern in the coffee business globally for decades, labor shortages in CAM in the past few years have become especially acute. "We're seeing large numbers of people from regions in CAM migrating to cities and to the United States," Felice says. "When an economy isn't doing well, you're going to look for places where there are more job opportunities and higher wages."
Labor shortages are exacerbated not just by migration, but also by people sending money back to their families, Maria says. "When people are receiving income from abroad, they're less likely to be willing to engage in intensive labor like coffee harvesting for the typically low pay."
While the broader issue of high migration from rural areas in CAM isn't necessarily something a coffee importer can alleviate, Sucafina is doing as much as we can to ensure that we can support farmers and continue sourcing a range of excellent coffees from the region.
"One of the things that we as Sucafina have been trying to do is invest in more technology. We hope that new tech can help farmers cultivate in less labor-intensive ways," says Aileen Rerhrhaye, SVP of Marketing & Trading for Sucafina NA. In light of the labor shortage in CAM, we continue to invest in promising new technologies that could make cultivation and harvesting easier for farmers in CAM and across the world.
New technologies are not the only solution. We're also focusing on sourcing coffee from farmers and cooperatives that are creating sustainable labor systems. In Sucafina Specialty NV "we are purchasing mainly coffees that are produced by smallholders with 0.5 to 6 hectares. They rely mostly on family or community labor," Maria says. For microlots, Sucafina makes sure to pay a premium that incentivizes farmers to continue investing in Good Agricultural Practices and strong post-harvest processing.
For certified lots coming from cooperatives, Sucafina aims to work with cooperatives that are supporting their members and encouraging them to collaborate on field activities. Cooperative members can help each other by providing labor as needed and can reasonably expect support from their fellow members when they need it. At the same time, it's important to note that during the harvest, when most farms are harvesting at the same time, it's more difficult to depend on reciprocal labor systems.
An innovative sustainability project from Sucafina Specialty NV connected to our Tzikin blend funds a trusted childcare program that provides a safe place for women and families to leave children while they work. On top of providing education, play and healthy snacks for children in the program, this project is minimizing the risk of child labor and enabling more adults to work in the fields because they do not need to stay home to care for children.
For our CAM supplying partners, Sucafina shares market information, including an S&D report in Spanish, to empower farmers to make decisions in a difficult and volatile market.
Similarly, Sucafina NV also contributes to programs designed to ensure community health and wellness. A program with COMAL cooperative funds a traveling health clinic that brings medical and dental care to hundreds of community members each year. Last year, over 300 people were seen for dental care, muscle pains, vision problems and more through clinics funded through premiums on these coffees.
Looking Forward
It's still early to have crop size expectations for next year, but there are several topics that remain on everyone's minds.
Given the higher prices this year, Felice is hopeful that farmers will, on the whole, invest a portion of that extra income into their farms. At the same time, "the biggest concern for so many farmers is profitability and sustainability," Maria says. "The challenges they face with the shortages of labor and higher costs of production due to inflation has pushed some people to question the viability of this business and disincentivize them from investing further in the required agricultural practices." Whether we're buying for specialty or commercial coffees, the industry will need to pay higher prices to incentivize farmers to invest in their coffee farms for years to come.
On the sustainability side, farmers are recognizing the threat of climate change, says Kyle Humphries, Trader & Specialty Coordinator at Sucafina Australia. "Several producers talked about climate change and how the radical changes or unpredictability of the weather make it so much more difficult to produce quality coffee. Progressive producers realize this and are trying to implement regenerative agriculture [regen ag] and sustainable practices." Sucafina is working to help farmers make the transition to greater climate resilience by paying price premiums and providing technical support to cooperatives and other organizations working directly with producers.
CAM produces the entire range of coffees from affordable macrolots to high-quality microlots and everything in between. Most producers in CAM are facing challenges accessing enough labor and maintaining profitability, especially amid changing climate conditions. Interested in sourcing coffees from CAM? CAM coffees should start arriving in warehouses soon. Get in touch with your trader to sample and book lots now.
Are you located in Australia? Join the Sucafina team at The Coffee Commune in Brisbane for a first look at some of this year's cream-of-the-crop lots from Central America. Organized in collaboration with International Coffee Traders, some of those responsible for the magic, including coffee visionary, Emilio Lopez Diaz, will be joining us virtually to share their stories. Spaces are limited, please RSVP to attend.