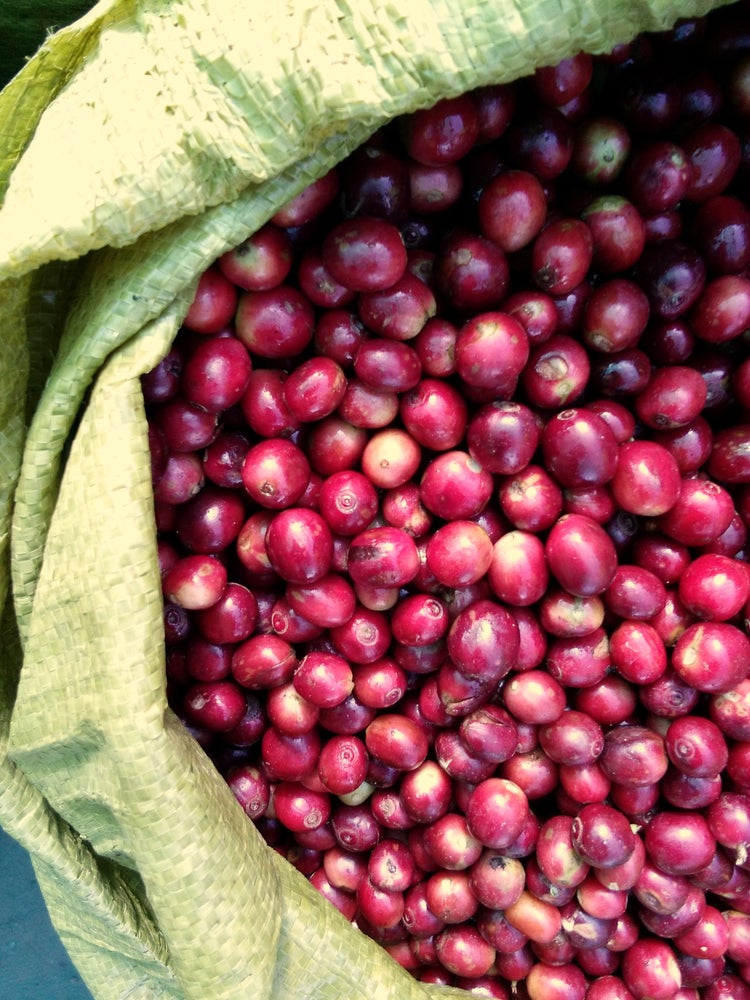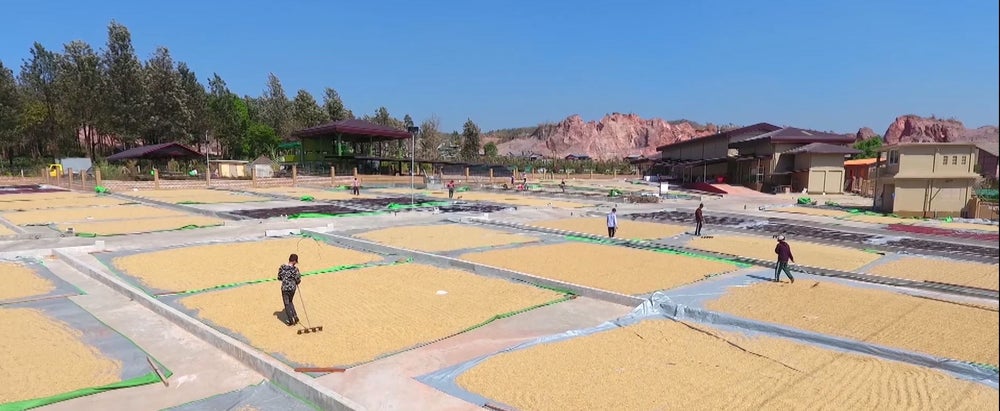 Myanmar
Though coffee has been grown in Myanmar since 1885, the isolationist policies of the post-independence period had limited coffee growing and processing infrastructure. More recent initiatives have focused on expanding coffee infrastructure and opening the country's economy through coffee exports.
Details
Common Arabica Varieties:

Catuai, Caturra, Catimor, Bourbon, Typica, S795, SL34

Key Regions:

Shan State | Mandalay State | Kayin State | Chin State

Harvest Months:

December - March
The Stirrings of Coffee Production in Burma
We refer to the country, below, by its initial name, 'Burma', for any references to the country before the 1989 name change. For any post-1989 references, we will use Myanmar.
Coffee was first introduced in Burma in 1885, when missionaries planted coffee in Myeik and Dawei, both on the western coast of the southern tip of Burma. Cultivation of Robusta in Kayin State also began around that time. While Myeik and Dawei are no longer centers for coffee production, Robusta cultivation continues in Kayin State to this day.
In the 1930s, Catholic missionaries brought Arabica to the northeastern Shan State, one of the two major regions for Arabica production today. Although coffee cultivation now stretched across large swathes of Burma, coffee was neither a major focus nor a major export.
Though the British colonizers, who ruled Burma from 1886 to independence in 1948, had encouraged coffee production in other colonies in Burma, they focused more on the production of rice and on leveraging Burma's prime location in the middle of trade routes between the European continent and the major trading economies of China and India.
Since independence in 1948 and modern times, Myanmar has been largely consumed by an ongoing civil war that has led to the death of hundreds of thousands of people. The civil war, combined with a military-controlled government, has kept Myanmar isolated. Since coffee in producing countries is usually mainly an export crop, coffee production waned under the isolationist policies that continued from independence to today.
Coffee that was grown during this time has been mostly at or below commodity grade and sold in neighboring countries such as China, Laos, and Bangladesh, mostly through unofficial sales.
Coffee started to become a larger focus in Myanmar in the 1980s, when the government partnered with the UN to start a project aimed at replacing illegal poppy production (for opium) with coffee trees.
The focus on coffee grew in 2015 when a partnership project with Winrock International and the Coffee Quality Institute sought to address one of the biggest challenges Myanmar's coffee industry faces. By helping farmers begin more intensive sorting and grading, the project helped farmers achieve higher quality coffee and to sell on the specialty market.
We have witnessed the incredible potential of coffee in Myanmar. In just a few years' time, coffee scores jumped from the low-70s to the mid-80s. With such quick improvements, imagine what another 5 to 10 years of educational outreach and improving supply chains with could do.
The hot days and cool nights of Myanmar's climate lend themselves well to coffee production. The dry, hot weather of harvesting season works particularly well for Naturals. However, many coffees are Fully washed as well.
Most coffees produced in Shan State are grown by smallholders cultivating under 1 hectare of land. Most of these households have about 10 to 20 trees in their gardens, where they also grow subsistence crops. They collect the harvest on a village level and either send it to a central mill for processing or sun-dry their coffee on raised beds.
Farms in Mandalay are typically larger estates and most coffee from these estates is Fully washed.
Myanmar's largest dry mill is the run by the Mandalay Coffee Group, which, together with the Myanmar Coffee Association, are driving specialty coffee production forward.
A hurdle that Myanmar's producers and government will need to tackle in the near as future as production continues to grow will be the lack of infrastructure for transportation and shipping. New roads will be required to transport coffee from smallholder farms to processing and shipping operations while those operations will need updated facilities in order to manage increased volumes and maintain exacting levels of quality. Finally, port cities will probably need to expand their shipping capacity as more coffee begins to move through them and they are linked more complexly to the international economy.