News, New Arrivals
Monday, March 21, 2022
Access exclusive, high-end microlots with our Stacks, 20kg boxes
Stacks are the best way to access exclusive, high-end microlots in accessible quantities. To get the inside scoop about our Stacks, we spoke to Alex Casserly, Trader at Sucafina Asia Pacific who's been involved in making Stacks a reality.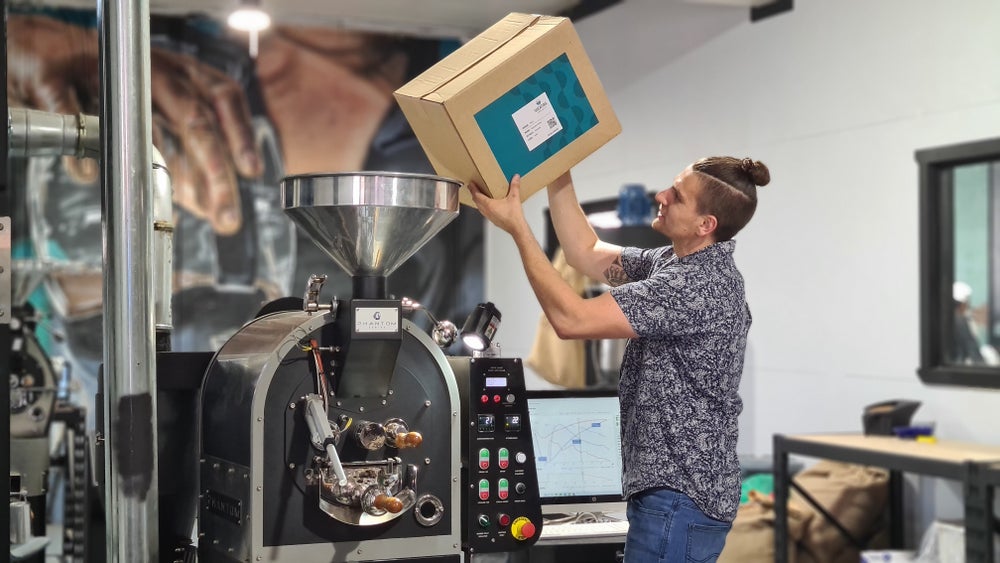 Q: What are Stacks?
Alex Casserly: Stacks are our high-end and exclusive coffees that we've packaged in 20kg GrainPro boxes. They make is easy for small to medium sized roasters to buy and offer several microlots at once. While the larger size of 60, 69 and 70kg bags make it difficult to offer and move several high-end lots at once, these stackable 20kg boxes make it possible to mix and match, and offer a wider range of high-quality coffees to your customers.
What's exciting about Sucafina's Stacks?
AC: So many things! We thinks Stacks are great option for small to medium sized roasters to buy more high-end microlots. Instead of getting bogged down by a large bag of one microlot, roasters can buy a variety of different coffees from us and offer more selection to their customers as a result.
And, with Stacks, you get access to some of our best coffees. We [traders & buyers] spend a lot of time deciding which coffees to offer as Stacks. Many of them are Sucafina exclusives that come from our sister companies and their supply chains.
Another game changer is that Stacks make it easier than ever to buy and receive new coffees. You can order from us and get one or more stack mailed straight to your door. No palletizing. No trucking companies. No dealing with onboarding delays for new customers. And you can pay with your credit card.
What coffees are available now?
AC: I'm so excited about the next round of Stacks we're offering. Speaking of unparalleled quality, in New Zealand, there's our Indonesia Asman Arianto Natural. This comes from Aceh Tengah, where the Ribang Gayo Musara Cooperative has been a leading innovator in high-quality processing. This coffee really challenges what most people think is the typical 'Indonesian' profile: for this coffee, think tropical fruit, caramel and citrus with a delightful floral finish.
In Australia, we're offering a great Natural from producer Zeleke Shore in Ethiopia. As part of the Lalisaa project, Zeleke is marketing his coffee under his own name and reaping the benefits. His coffee has an amazing sparkle with a creamy body and notes of raspberry, watermelon and rose.
We also have our Colombia Embrujo Natural in Hong Kong. This delicious Natural from Eje Cafetero is a magical experience and we think you'll enjoy it for its aromatic, juicy profile with red currant and berries. A premium from this coffee goes to a project providing school children in Antioquia with school supplies that will help them succeed in school.
What else should we know?
AC: I think the quality and opportunity our Stacks offer really speaks for itself. Stacks give you access to the crème de la crème of our coffees in quantities accessible to a range of roasters. Stacks are easy to order, even for new customers, and you can get them delivered straight to your doorstep using regular parcel services. I mean, what's not to love?
Stacks are currently available for our Australia, New Zealand and Hong Kong-based customers. Located elsewhere? Keep an eye out for future announcements as we make Stacks available near you.