From the Field, News
Monday, September 20, 2021
IKOFI Improves Financial Access in Rwanda
On Friday, 10 September, Rwacof (Sucafina Rwanda) and their partner, Bank of Kigali (BK), took another step towards financial inclusion for farmers in Rwanda when they relaunched BK's IKOFI product. IKOFI improves producers' financial access and makes it easier for producers to attain loans and other financial services.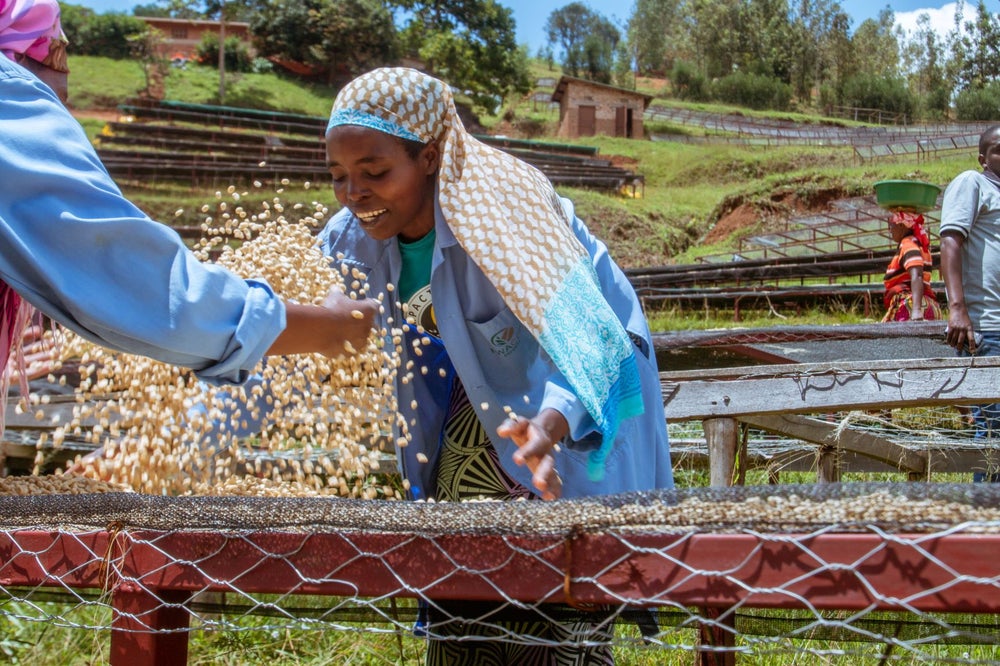 IKOFI was officially relaunched on Friday, 10 September at an event at Karenge CWS, Sucafina Rwanda's first washing station and the largest in the country. Karenge processes over 1,500 metric tons of cherry per season, about 1.5% of Rwanda's total production. In total, IKOFI will impact more than 24,000 farmers in the coffee supply chain, boosting financial inclusion and supporting farmers with essential financial services, including bank accounts and fee-free payments.
Through IKOFI, farmers can access a variety of services and features, including easy cash withdrawals, detailed banking history and easy payments for agricultural inputs. As part of their partnership with Sucafina Rwanda, BK has promised to waive any fees associated with these services for farmers who enroll through the collaboration.
Additionally, BK helped Sucafina Rwanda reach the halfway mark for their goal to donate phones to all the farmers in their supply chain by donating 9,000 phones to farmers. These phones were added to the 2,000 phones Sucafina Rwanda had already collected for the same purpose.
This partnership is another step towards financial inclusion for farmers in the coffee supply chain. We're proud of the work our sister company, Sucafina Rwanda is doing and the partnerships they've forged to make financial access a reality for our partner farmers. Keep an eye out for more updates on this and other projects.