Friday, June 5, 2020
Exploring Origins - virtual series with Sucafina
Have you heard? This July, Sucafina wants to show you the world.... we invite you to join us on our Exploring Origins series to take you on a virtual trip to showcase the work we are doing at each origin. You'll be required to put your cupping skills to the test and guess where in the world we've taken you to explore. Register your interest here.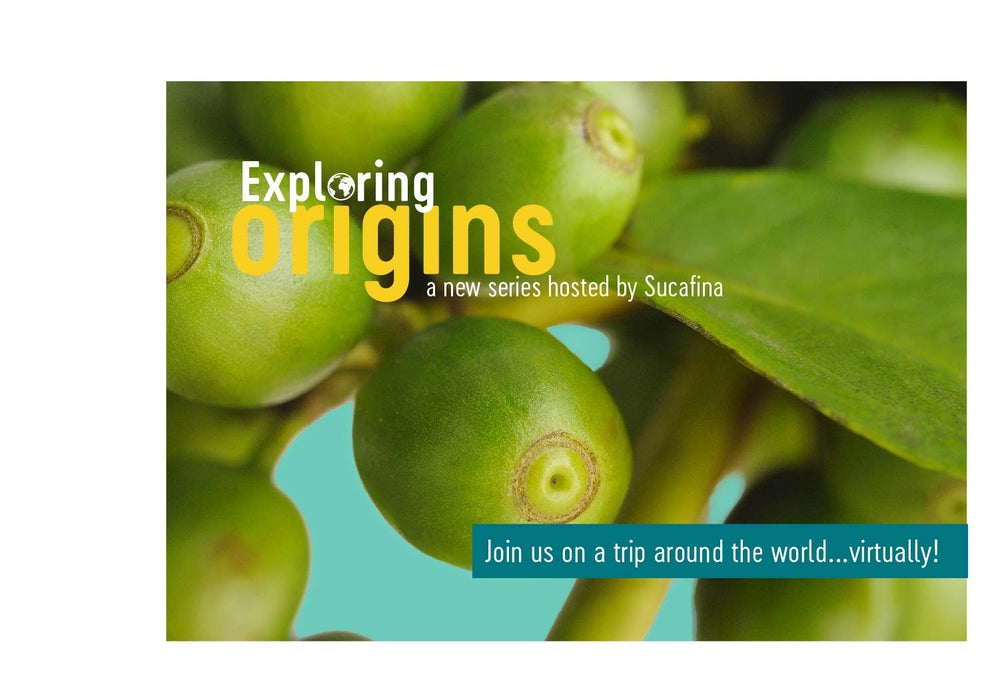 <iframe src="https://player.vimeo.com/video/443372084" width="640" height="1138" frameborder="0" allow="autoplay; fullscreen" allowfullscreen></iframe>Aside from drinking amazing coffee every day, origin travel is certainly a perk of working in the coffee industry. While long haul flights, car break downs and bumpy drives into misty mountain ranges are a distant dream, we at Sucafina endeavour to bring you a little taste of a coffee adventure!

This is a pre-boarding announcement for those interested in joining us on Sucafina's Exploring Origins series.

Join us on a virtual origin tour with our team on the ground for a chance to 'visit' these countries to see the work being done. Our Origin MDs will be on the call to answer any questions you may have and will share important information about what's going on in-country this year. You'll have a chance to submit your question prior to the event and live via the platform. Any unanswered questions will be followed up on after the event.

How it works:
1. Register your interest with the links below
3. We'll send you a sample kit
4. You then simply cup the coffees in your own time
5. Submit your results by the deadline (we'll supply a link)
6. Join us for the virtual exploration (and big reveal of cupping)

Each event will be a little different as each will highlight different regions. But the one consistent thing? You won't know the regions until you cup, guess and attend the reveal event! This event will be an exciting opportunity to meet and greet our origin teams and to give a 'virtual elbow bump' to the people behind your favourite brews.

We are at a good cruising altitude and with the tailwind on our side, we are expecting the first episode to land:
Europe - July 27th 12pm CEST > register here.
Share: