From the Field
Friday, September 3, 2021
Tanzania Harvest Update 2021
Harvest conditions in Tanzania have been excellent this year, says Harrison Koch, Managing Director Cotacof (Sucafina Tanzania). "We should see some excellent Fully washed coffees coming from our cooperative washing station partners," Harrison says.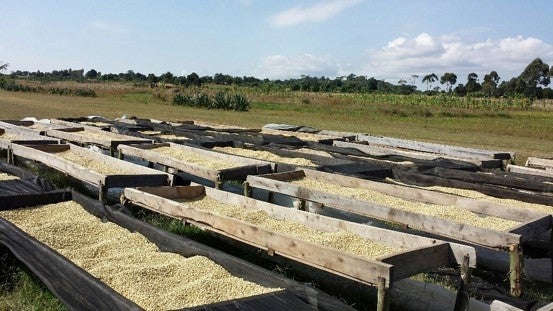 This year's harvest is a welcome change from last year's, when volatile weather and extreme coffee berry disease (CBD) damaged huge portions of the crop. "This year, we should see less extreme price fluctuations and more consistent quality," Harrison says. This consistency will also bring higher prices, Harrison explains.
At Sucafina Tanzania, we're involved in a new, ambitious certification project to certify over 20,000 farmers in the next two years. RFA/UTZ and Café Practices certifications will help producers access better prices and more consistent markets for their coffees.
"We'll continue to invest in the supply chain by improving value for producers through certification, quality optimization and access to markets," Harrison says. Last year, we purchased 30% of our volume directly from producer groups, improving traceability and providing cash liquidity for producers with faster payments [than through auction]. "We plan to continue increasing that portion through strong relationships with producers and cooperatives," Harrison says.
The harvest is now in full swing. We expect to start seeing arrivals near the end of the year. Reach out to your trader to sample and book now.