News, All the Rest
Monday, February 27, 2023
Meet Brian
This time with People of Sucafina, we're meeting Brian Munana, a crucial member of our Sucafina Uganda team. You may think accounting is far removed from your coffee, but Brian's work directly impacts the quality of our Ugandan coffees and the efficiency with which you receive your coffees! Read the full interview to learn more about who Brian is, what drives him and how his work directly affects your coffee.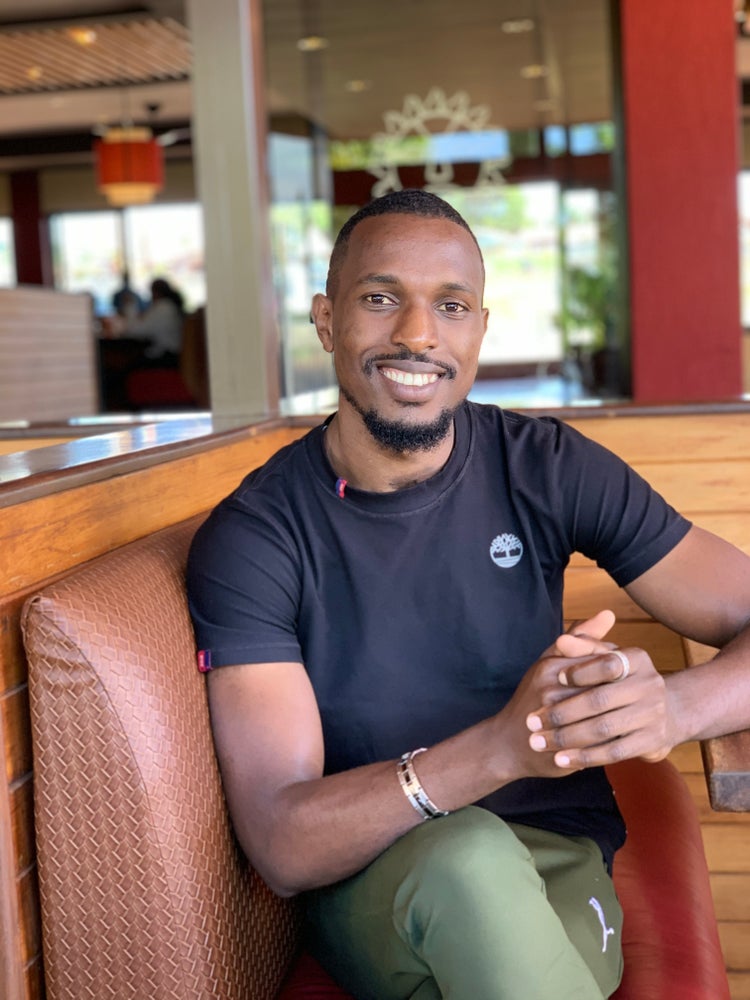 How did you get into coffee?
Coffee is very personal to me because I grew up in a coffee-growing community. Where I grew up, most households provided for their families and educated their children with income earned from coffee production.
And it was income from coffee that helped me go to university. While at the university studying commerce, I joined Sucafina as an intern. I knew I wanted to work in the coffee industry, so I'm fortunate to have continued with Sucafina into my formal career and become an accountant here.
Due to my love for coffee, I have begun growing coffee on a small scale on my own land. This has helped me better appreciate the effort and expertise that goes into the coffee business. It is a very fulfilling experience that I would encourage any coffee lover to pursue.
What do you do?
I am primarily responsible for accounting for all processing costs that are incurred as we get coffee export-ready. We're taking coffee that has the potential to be really good but isn't as thoroughly sorted from the farmers as we'd like and hence investing the effort and people-hours in prepping it so it can reach its full potential. My work is to make sure that we can account for all the costs, such as milling, drying, sorting and grading, that go into getting that coffee into the best condition it can be. I also perform analyses on a monthly basis and suggest possible improvements that can help us mitigate processing costs while still maintaining the same level of quality.
Since Uganda is landlocked, there are a lot of logistics and costs that go into transporting coffee from the mills and warehouse to the port, from which it can be shipped to consumers. Another of my duties is to ensure that all coffee that is transported for export is accurately invoiced and ready for transit in real-time. I'm also responsible for ensuring that all the transporters have the materials and information that they need and that they are paid in a timely manner.
What inspires you?
My personal history and how far I've come. I was born in Rwanda in 1992, as the country was going through a hard time. Due to this, I lost both parents and was raised by my grandmother. Despite all this, I have worked hard for the future that I desired. Looking at where I came from, where I am and the places I can go from here, I believe life is really worth living and that there everything under the sun is possible.
From this vantage point, I can see that every problem has a solution and I chose to always strive to always be solutions-oriented rather than thinking about the difficulty of the issues at hand. In true Sucafina-style, I focus on giving recommendations on how we can improve our performance as a unit, rather than fixating on the difficulties in front of us.
What's something interesting about you?
When I was in primary school, they had these Catholic Church games that were hosted in Finland. I qualified to go do High Jump, but when we arrived, we found out that I had been accidentally registered under Triple Jump. I didn't know how to do Triple Jump! However, I couldn't switch to High Jump, so I learned Triple Jump in 3 days and competed in the event. After all that, I won the gold!
I also love reading, especially about innovations and markets, and fishing in nearby lakes.