Sam Langdon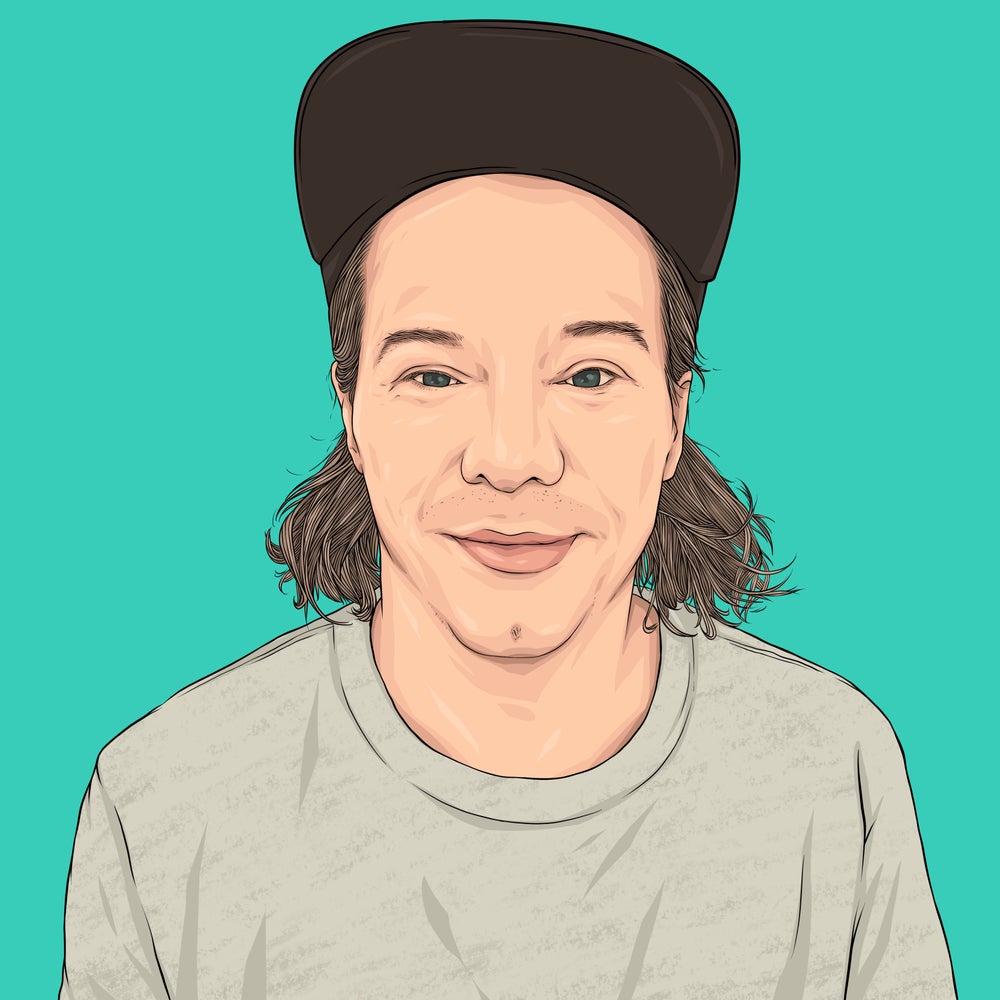 Before entering coffee, Sam had been studying printmaking. He had spent many days etching plates and making unique designs that he would print as limited runs. And this, Sam found, "Is exactly what coffee roasting is. You take a coffee, which is only around for as long as it's still there and then you do a limited run of these roasts or these profiles. They're parallels between coffee roasting and fine art print making. They're just immediate. Roasting kind of ticked every single box, and I'd found what I'm doing."
The transition from printmaking to roasting was "absolutely logical" for Sam. "It was kind of like 'this is it.'"
After a few years at the roastery in West London and another job managing a series of three cafes in London that were financed by Oxfam, the growth of specialty coffee began to pique Sam's interest. "I was [becoming] aware of it," Sam said. "I was like 'I want to do this. This is what I want to do.'"
So, leaving behind his managerial position, Sam started gaining experience in specialty coffee. First, he worked a specialty barista at Fernandez & Wells. Then, when Caravan Exmouth Market in London opened in 2010, Sam sought more roasting experience.
Sam landed a position. After about a month of doing dishes and other tasks, Sam began learning roasting at the elbow of Miles Kirby, co-founder of Caravan. In the beginning, Sam said, Caravan was a smaller operation, roasting about 60kg a week. Sam worked at Caravan for nine years and progressed up the ranks from night barista to Head of Coffee. Caravan's growth was astronomical, Sam says: at time he left, they were roasting about 5.5 tons per week.
When Sam decided it was time for another career pivot he found himself drawn to the intricacies of the coffee supply chain. "The more time I spent buying coffee and working through supply chains, the greater the interest," Sam said. "You can literally see the impact of a few cents a pound and what a tighter, well-managed value chain can impact further down. I've [been focusing on] bringing lower scoring coffees up from 80 to 82 [or] 84 and those are the ones that have just fascinated me and they still do. So that's the next step, the next page, the next chapter."
No matter the position, Sam relishes every opportunity to meet and engage with people. He sees his new role as a trader as a connecting position where we can meet people throughout the supply chain from farmer to roaster and help everyone succeed. In particualr, Sam says, he's here for his clients. As he sees it, "Part of what I'd like to do at Sucafina is to assist roasters with their path through speciality [by] demystifying the processes, language and hierarchies."
Meet the rest of the team