News, All the Rest
Tuesday, February 21, 2023
Growing Internal Demand Stabilizes Coffee Prices in Mexico
Sometimes a little bit of competition can be a good thing. In Mexico, a strong internal market for specialty coffee is helping to stabilize coffee price volatility and provide better prices for farmers, says Jorge Cuevas, Chief Coffee Officer at Sustainable Harvest. Mexico's growing focus on quality-oriented cultivation and processing, combined with growing local demand, is stabilizing producer incomes, improving overall coffee quality and adding value across the supply chain.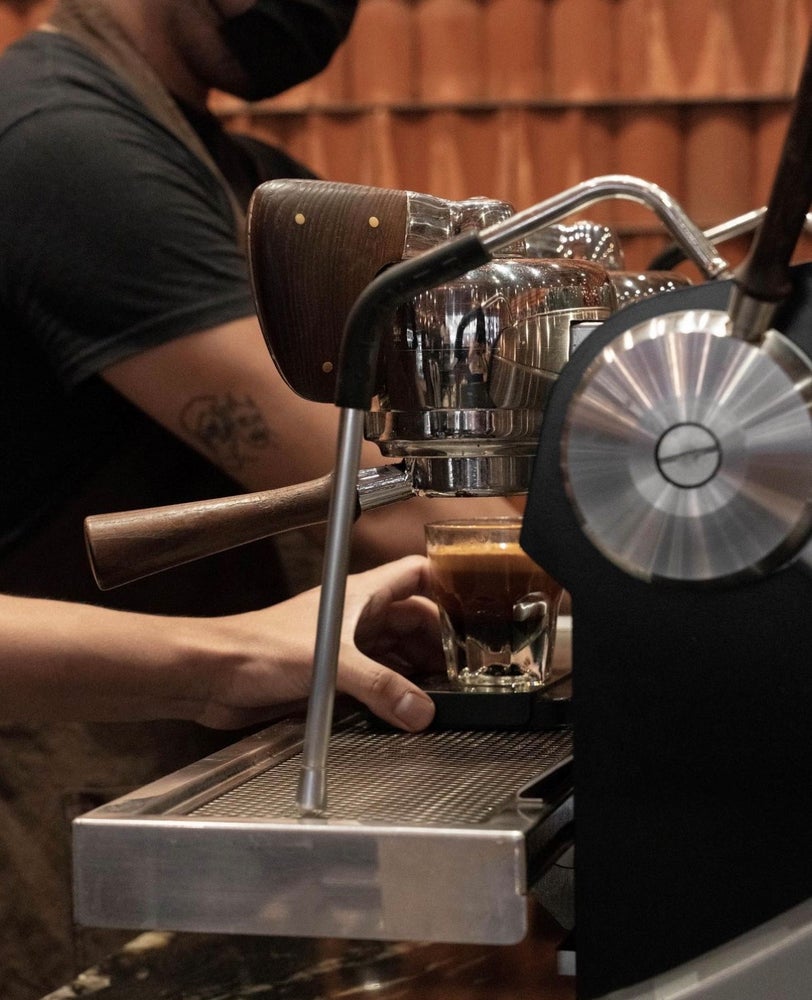 Growing Market Share
Specialty coffee is gaining market share in Mexico. At Cofincaf, a Chiapas-based coffee company that operates 2 Rainforest Alliance-certified farms and works directly with producers, its products are steadily gaining traction in the mainstream market. Cofincaf's specialty roasted coffee brand is now for sale in some of the main supermarket chains in Mexico.
Many producers have taken note of the growing interest in specialty coffees in cities. Some have opened their own roasteries and cafes, and many others have forged direct relationships with new specialty cafes. Cofincaf opened a café in 2019 in Monterrey, and many other larger producers and local businesspeople have followed suit. "When we opened our shop, there were about 6 cafes in Monterrey. In 2021, we saw a surge in independent coffee shops, and today I don't even know how many there are in the city," says Juan Carlos Garcia, Commercial Director for Cofincaf.
The internal demand for their coffee has grown so much that Cofincaf now sells a little more than 60% of its total coffee nationally and exports the remaining 40%. "Internal consumption has been growing and the price [we receive internally] has increased," Juan Carlos says. Consumption has been growing so much that Cofincaf is working on expanding its roasting operation so that it can sell even more of its coffee nationally.
Direct Purchasing
As a result of this growing interest in specialty coffees, "we're seeing close partnerships between coffee producers and coffee roasters," Jorge says. Direct relationships between producers and roasters in Mexico can result in higher prices and a more consistent market for farmers, as well as better quality coffee for consumers.
Roasters are working closely with producers to develop unique processing methods specifically for their individual needs. "It's very common to see a producer who has a special processing for each roaster they sell to," Jorge says.
Ecommerce expansion is also making it easier than ever to sell Mexican specialty coffee. "We're seeing coffee subscriptions from producers and roasters selling roasted coffee directly to consumers," Jorge explains. The internet is making it possible for roasters, producers and consumers to connect on national and even global scales.
The growing internal market has created more competition for specialty coffee on the international market. Since high-scoring coffees can fetch good prices from national roasters, producers have more leverage to negotiate better prices from international buyers. "Mexico has always had a relevant internal market," says Jordan Hooper, Deputy Head of Green Coffee for Sucafina. "But it was driven by low-quality soluble coffee, mostly. What's new is the boom in demand for quality. We're amazed by the café scene and what we've seen on store shelves, even in smaller towns."
Direct purchasing from roasters or even consumers (through coffee subscriptions) also means that farmers can get paid more quickly. Operating through traditional avenues may delay payment, and these newer routes can speed up the process.
Key Challenges
One key challenge is low productivity, Jorge reports. Despite having a lot of arable land, Mexico's low productivity means that that land is not producing substantial coffee harvests.
That land has a lot of potential for producing quality coffees to satisfy every need. "Just the region of Chiapas is the entire size of Guatemala. There's no reason Mexico couldn't be producing 10 to 11 million bags annually," Jorge says.
As Mexico's internal market and its reputation as a specialty producer continues to grow, Jorge expects that a growing number of farmers will have the funds and incentives to invest more into their coffee farms. He is hopeful that the government will also begin both investing and incentivizing more investment in vital infrastructure like paved roads and processing mills that will make it possible to transport and process coffee.
Mexico's growing internal market is stabilizing prices for producers and improving overall quality by creating more competition for specialty coffees. Internal demand for specialty coffee continues to grow in both urban and rural areas and Jorge projects that this trend will continue, especially as the Mexican middle class continues to grow. Jorge is hopeful that growing internal consumption in other countries will also lead to more options and better incomes for producers.
Higher quality coffees being consumed in Mexico also mean more high-quality coffees are being produced and exported from Mexico. Mexico is becoming more and more of a specialty origin and, with the harvest in full swing now, it's the perfect time to express your interest sourcing specialty coffees from Mexico. Get in touch with your trader to learn more.