IMPACT: A Responsible Sourcing Standard
IMPACT is Sucafina's responsible sourcing program that elevates and rewards farmers for their role in reshaping the coffee industry for good, benefiting farmers traders and roasters.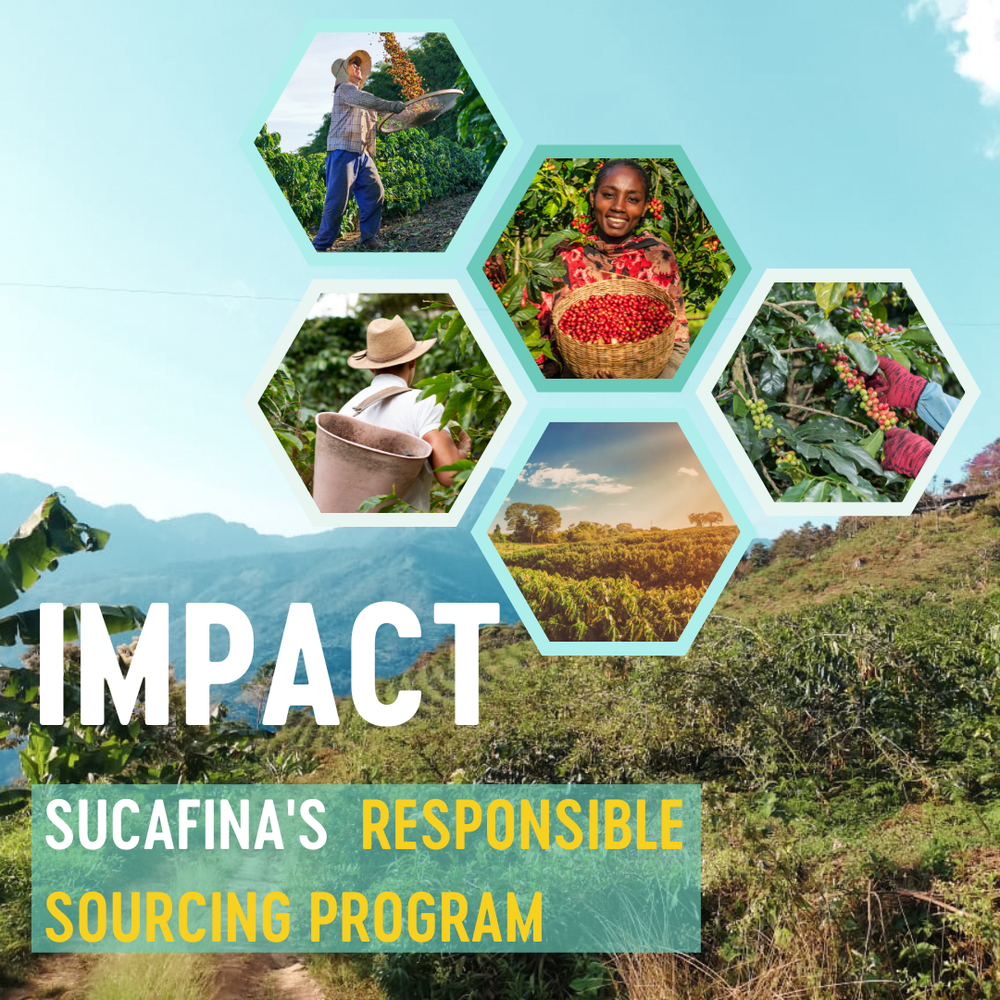 IMPACT provides assurance that the practices along Sucafina's supply chain are compliant with a range of social, environmental and economic standards.
From climate change and deforestation to human rights, poverty and unsustainable farming practices, the coffee supply chain faces major challenges. With a growing demand for responsibly sourced coffee across the industry, we want to help roasters of all sizes achieve their sustainability goals. Sucafina's IMPACT program sets a new standard to create a fairer and more resilient coffee industry. IMPACT is driven by 5 goals: reducing carbon emissions, preventing deforestation, safeguarding human rights, attaining living income and promoting regenerative agriculture.
IMPACT Sustainability Standard verification is modeled on the Global Coffee Platform's Sustainability Reference Code - the industry standard for benchmarking sustainability responsible sourcing programs.
There are 80 indicators, or criteria, in the IMPACT Sustainability Standard: Critical Indicators and Improvement Indicators. The 10 Critical Indicators are mandatory for all farmers and facilities in the supply chain. Improvement Indicators cover all other sets of sustainable practices and farmers must show improvement over time.
Suppliers who comply with all of the Critical Indicators and the required number of Improvement Indicators will be classed as "sustainably sourced."
Each supply chain is also assessed according to the 5 IMPACT Goals and must have a baseline assessment and an improvement plan in place that can be evaluated at subsequent audits.
Supply chains will be audited by a third party every 3 years. Audits must take place during the harvest season to properly test the adoption of best practices.
Related coffees:
Share: